---
---
w/Promotion
🔥 This issue of the Wiser! Tech is promoting Alts
Is your investment portfolio down?
Inflation is rampant, interest rates are up, and it seems like everything else is down….you're not alone.
But did you know that farmland is completely unaffected? Or that comic books are way up? Or that vinyl records are mooning?
That's what you get from reading Alts. These guys analyse the heck out of alternative assets, and you reap the rewards.
Join 50,000 others and see what you've been missing.
---
w/Robots
Are humanoid robots the solution to the world's diminishing labour force?
In the US, there's a robotics startup called Figure. This week thay came out of stealth mode and released the first images of its all-purpose humanoid robot.
The company has generated excitement and much speculation since September when it was announced they'd raised $100 million in starting capital. Figure is founded by Brett Adcock, also the co-founder of Archer Aviation, and it counts former Boston Dynamics, Tesla, and Apple engineers among its team of 42 staff.
Here's The Thing: The world is running out of workers. That's due to a number of factors, including demographic changes and ageing populations. According to Adcock, the answer to our labour and productivity woes are robots. And he's not alone in that thinking. At the recent Tesla gig, Musk said *"humanoid robots will eventually outnumber people." (*Remember, Tesla has their own humanoid robot called Optimus.)
But the one's to watch are Alphabet and their Everyday Robots division. They're bringing together advanced robotics and AI to create a household robot we can talk to as we do one another. Researchers at Oxford University recently asked a bunch of AI experts what they thought about this and they concluded that "robots will do 39% of domestic chores by 2033."
---
The Motley Fool helps millions of people attain financial freedom through their website, podcasts, books, and premium investing services. Subscribe for free.
---
w/Metaverse
Meta change course from Virtual Reality to Augmented and Artificial Intelligence
Meta's new roadmap for immersive technology
Wiser! readers will remember that one of my 2023 predictions is that Meta will pivot (again) and shoft focus from virtual reality to augmented. From recent annoucements, this appears to be happening. This week, Meta revealed its AR/VR roadmap for the next four years in an internal presentation.
Meta plans to release its first pair of smart glasses in 2025 alongside a neural interface smartwatch designed to control the glasses (instead of a smartphone). Meanwhile, its first pair of full-fledged AR glasses, which CEO Mark Zuckerberg has predicted will eventually be as widely used as mobile phones, is planned for 2027.
The details were shared with thousands of employees in Meta's Reality Labs division on Tuesday during a roadmap presentation of its AR and VR efforts. Altogether, they show how Meta is planning to keep investing in consumer hardware after a series of setbacks and broader cost cutting across the company.
With regards to the VR roadmap, employees were told that Meta's flagship Quest 3 headset coming later this year will be two times thinner, at least twice as powerful, and cost slightly more than the $400 Quest 2. Like the recently announced Quest Pro, it will prominently feature mixed reality experiences that don't fully immerse the wearer, thanks to front-facing cameras that pass through video of the real world. Meta has sold nearly 20 million Quest headsets to date, Mark Rabkin, the company's vice president for VR, told employees during the presentation.
Virtual Reality and Quest
Meta plans to release the Quest 3, codenamed Stinson, with mixed reality as a selling point. The company aims to convince enthusiasts that the new hardware is worth paying more for. The device will feature a new "smart guardian" to help wearers navigate the real world, and there will be 41 new apps and games.
Meta also plans to release the Ventura, which will be a more accessible headset with a lower price point.
Here's The Thing: Meta is struggling to keep new users engaged with the current Quest and they want to make sharing VR content on other platforms easier. Meta is facing serious competition from Apple, Sony, and others in the virtual and augmented reality space. It's this combiation of low user take-up (Meta has sold around 20 million Quest headsets to date), and competition that leads me to see the future for Meta in the Augmented space, more than Virtual.
AR glasses and neural interfaces
Which is, to develop AR smart glasses and wrist devices that they want people to wear all day. Meta plan to launch their second generation of camera-equipped smart glasses at the end of 2023 (remember the partnership with Ray-Ban), and in 2025 they will release the third generation which will have a display for viewing incoming messages, scanning QR codes, and translating text in real time.
The glasses will come with a "neural interface" band that allows the wearer to control the glasses through hand movements. Meta is also developing a smartwatch that will integrate with the glasses, offering health and fitness features, and social media apps.
Meta's first true pair of AR glasses, codenamed Orion, are more advanced and expensive, and are designed to project high-quality holograms onto the real world. Employees will test the glasses in 2024, and they will be released to the public in 2027 alongside a less advanced smart glasses line and the second generation of the neural smartwatch. Meta plans to make money off of these devices through advertising and selling virtual goods and optional add-ons.
Meta is working on "AI personas" to embed across its products
Generative artificial intelligence engineers from across Meta are being pulled into a "new top-level product group" to work on bringing ChatGPT-style models to WhatsApp and Instagram. For the moment, it seems like this will involve chatbots that act as assistants during interactions with Meta's apps, answering questions, suggesting content, possibly alleviating loneliness. Zuckerberg said that the company was focused on "creative and expressive tools" that would help users have "delightful" and "futuristic" experiences. Meta has been relatively slow in committing to the generative AI race, compared to the likes of Microsoft and Google, but Zuckerberg's announcement is a sign it's putting its best bot forward.
Snap has launched an AI chatbot
Meanwhile, in the same vein, Snapchat has launched "My AI," a chatbot powered by OpenAI. This is essentially an in-app version of ChatGPT, that users can have a chat with. As ever with these AI systems the fear of a PR disaster is top of mind, leading Snap to limit the initial rollout to just the Snapchat Plus subscribers who pay $3.99 per month. However, the longer term plan is to roll-out My AI to all 750 million Monthly Active Users.
---
Brand Strategy Collection case studies
♾️
To find out more about the use-cases for consumer brands in AI, web3 and the Metaverse, check this out.
---
w/BrandStrategy
The story of Klarna, more Lose Now, Profit Later, than Buy Now, Pay Later
Klarna, the "Buy Now, Pay Later" company has announced its losses had deepened a further 47%, reporting a $1 billion loss for 2022. Klarna competes in the increasingly crowded BNPL space, which allows for consumers to pay for things in instalments. That can be a new TV, clothes, makeup, holidays, dinner -  pretty much anything can be BNPL'd at the touch of a button. Even a $12 vodka cranberry can be split over 4 payments if you're that way inclined.
Klarna's business model is to make money from the merchant (who's selling the goods or services), not the consumer (who's buying them.) Klarna charge fees to the seller, not interest to the customer, offering an "alternative" to the fees often charged by credit card providers.
After raising funding at a $5.5 billion valuation in 2019, Klarna rode the pandemic wave as consumer spending online increased during lockdown, raising billions of dollars at increasingly eye-watering valuations, with reports in Feb '22 of a potential $60 billion valuation.
Here's The Thing: Like so many startups that accelerated through 2020/21, Klarna has had to pull the hand brake on hard. It's slowed down on its aggressive expansion into the US, as investor sentiment turned against fast-growing, cash-burning businesses, towards more sustainable (read: profitable) business models. The company maintains that it's on course to get back into the black, but investors have lost confidence. Since its peak, Klarna has been forced back to the negotiating table at lower and lower valuations, most recently raising $800 million at a $6.7 billion valuation.
Source: Chartr
Further Reading
---
w/SocialMedia
Dodo Corner - what's going on at Twitter
1. Twitter finally broke this week
Twitter users, fearing that the platform would fall apart after Musk fired 2/3rds of the workforce, thought the inevitable was happening this week. On Monday, links and images completely broke on Twitter for a spell across the company's website and mobile apps.
"Some parts of Twitter may not be working as expected right now. We made an internal change that had some unintended consequences," Twitter shared on its Support account at 12:19 PM ET, Monday.
It took roughly less than an hour for most of the social network to start working again. Twitter CEO Elon Musk tweeted: "A small API change had massive ramifications. The code stack is extremely brittle for no good reason. Will ultimately need a complete rewrite." Despite this, Twitter's API status page said that all systems were operational, with no recent outage or maintenance incident listed.
This latest outage occurred just a week after Musk laid off the majority of the company's remaining product team in the eighth round of cuts since he took ownership of Twitter in October.
2. Twitter hasn't been paying its bills
Maybe it's no coincidence that The Information reported that Twitter has been late in paying Amazon Web Services for cloud services. Apparently this prompted Amazon to threaten to withhold payments for advertising on the Twitter app. Twitter also is late to pay AWS for cloud services it hasn't used—to the tune of at least $70 million.
3. Musk tells Twitter staff they're about to get compensation awards
Elon Musk told his remaining Twitter employees on Monday in an email that they would receive "very significant" stock and compensation awards on March 24. The email said that the awards would be "based on performance" but offered no other details.
4. Twitter's Revenue, adjusted earnings fell about 40% in December
According to the Wall Street Journal, Twitter recently made a first interest payment to banks that lent $13 billion to help pay for Elon Musk's buyout.
Further Reading
---
Web3 Daily
Every day, the team at Web3 Daily writes an email to your mom (metaphorically speaking). The email is full of the latest Web3 news, but it's translated into plain English, which means everyone can understand it. Subscribe for free.
---
w/CBDCs
Reserve Bank of Australia to explore digital dollar use cases with eAUD pilot projects
The Reserve Bank of Australia has announced a set of projects that will explore use cases for a digital dollar, known as eAUD, during its ongoing testing phase. The projects will investigate a range of use cases, including offline payments, bond settlement, and securities trading, among others. The pilot projects will involve a diverse group of industry representatives, from smaller fintechs to large financial institutions, according to a statement by RBA Assistant Governor Brad Jones.
"The pilot and broader research study that will be conducted in parallel will serve two ends – it will contribute to hands-on learning by industry, and it will add to policymakers' understanding of how a CBDC could potentially benefit the Australian financial system and economy," said Jones.
Australia's central bank is aiming to complete its central bank digital currency pilot, which began last August, by mid-2023. Partners for the pilot projects include the Australia and New Zealand Banking Group Limited (ANZ), Mastercard, Monoova, the Australian Bond Exchange, DigiCash, Commonwealth Bank, and others.
Some of the pilot projects will focus on conducting offline transactions using a CBDC. For example, one project will explore the use of smart cards preloaded with funds for consumer-to-merchant transactions. Another project will investigate the use of the dollar-pegged USDC stablecoin to streamline foreign exchange trades and remittances, with the aim of reducing counterparty risk while enabling 24/7/365 international remittances.
The RBA's digital dollar experiment is one of many such initiatives by central banks around the world. A CBDC represents not only a transition to a more digital economy, but also a safer alternative to private cryptocurrencies that may even leverage their underlying technologies. Source
WeChat integrates digital yuan into its payment platform
Chinese social media platform WeChat has incorporated the digital yuan in its payment app to boost the CBDC's popularity. WeChat, China's leading social networking and payment app, has added the country's central bank digital currency (CBDC), to its payment services, according to reports in local media. The move aims to help broaden the appeal of the digital yuan.
WeChat now supports the fast payment function of the digital yuan wallet, making it the second payment platform to do so after Alipay.
This feature enables users to use the digital yuan for payments on certain WeChat mini-programs and other platforms. The pilot version of the digital yuan application's "Wallet Quick Payment Management" page currently lists 94 merchant platforms that can be accessed, now including WeChat. WeChat Pay now allows digital yuan payments on certain apps, such as ordering food from McDonald's and paying bills. Source.
Related News
The Bank for International Settlements has developed a cross-border retail CBDC payment system. Called "Project Icebreaker," the BIS have worked with the central banks of Israel, Norway and Sweden to publish a new report that outlines a model for a cross-border payment system between domestic CBDCs.
---
w/SocialMedia
TikTok COO accusses US lawmakers of giving in to "anti-China sentiment"
The COO of TikTok has criticised the calls of US politicians to ban the app for giving into anti-China sentiment. Vanessa Pappas stressed the contributions TikTok has made to sharing information about current events, ranging from Russia's invasion of Ukraine to the Supreme Court's decision to overturn Roe v. Wade.
TikTok is facing mounting political pressure in the US where lawmakers across the political divide have raised concerns about the risk its ownership will allow Beijing to access US consumer data or influence users, particularly younger viewers.
US lawmakers are inching forward in their efforts to ban TikTok. The bill doesn't call out TikTok or its Chinese owner ByteDance by name, but would grant the government the power to block it. The Biden Administration is likely to support a new bill expected to be unveiled by Senator Mark Warner that would grant the US government the power to ban foreign companies or technology deemed a threat to national security.
The Warner bill differs from other legislative efforts to ban TikTok in that it doesn't just target the app and would codify the Commerce Department's authority to examine threats and come up with solutions.
So far, the only nation to ban TikTok is India (in 2020). Elsewhere, bans in the USA, Canada and the European Union only apply to government issued devices.
Banning TikTok is not going to stop TikTok collecting data!
"A simple ban on the TikTok app itself is not going to stop data flowing to TikTok," said Daniel Kahn Gillmor, a senior staff technologist at the American Civil Liberties Union. "TikTok has software in other places, not to mention TikTok trackers spread across other parts of the web. I don't have a TikTok account, but there are still plenty of ways the company can get data about me."
Here's The Thing: Tens of thousands of apps, many which may already be installed on government issued work phones, use code that sends data to TikTok. 28,251 of them to be precise.
Gizmodo found that 28,251 apps use TikTok's SDKs, which integrate apps with TikTok's systems for functions like ads, logging in, and sharing videos. TikTok also tracks data from other websites. The apps that use TikTok's SDK include popular games like Mobile Legends: Bang Bang, Trivia Crack, and Fruit Ninja, photo editors like VSCO and Canva, lesser-known dating apps, weather apps, WiFi utilities, and many other apps.
The point is that it's not just as as simple as banning the app. Which is why I stand by my 2023 Prediction that TikTok will NOT be banned in the USA.
Meanwhile, in other TikTok news;
TikTok is to limit the amount of time that minors spend on the app. For every account belonging to a user under 18, there will be a default daily screen time of 60 minutes. If they want to extend their screen time, the user will have to enter a passcode. If they're under 13, a parent passcode will be required to unlock another 30 minutes.
TikTok executives are rolling out what they call "Project Clover," a charm offensive aimed at convincing European politicians that the video-sharing app is safeguarding user data on the continent.
---
w/Technology
Huawei is accused of spying because it put tracking chips in conference passes at MWC2023
At the recent Mobile World Congress in Barcelona, delegates given a Huawei lanyard with a booth pass appeared to get more than they were expecting. Apparently, Huawei was using low-powered Beacon technology which can track people over a distance of about 70 meters. Huawei mention the use of radio frequency (RFID) and Bluetooth technology on the back of the badge, saying it's "to collect the swipe time of this Huawei Card at the entrance of Huawei exhibition area, real-time location information, and the residence time information of [these] Huawei Card holders within Huawei exhibition area..."
The disclaimer adds, "...such information will be collected and processed only for the purpose of analysing the overall interests of our invitees in our products to enhance our service quality. We will protect such information according to our Privacy Policy." A Huawei spokesperson said, "The Huawei pass is used only in the booth and returned when visitors get out. There is no need to track location."
Here's The Thing: If this had been Apple, Amazon, or IBM planting a tracking device into the delegate badge, there wouldn't be much attention to the story. But make it a China tech firm, especially one of the biggest competitive threats to American tech and all of a sudden we've got a spy scandal on our hands. Maybe Huawei could/should have done a better job at letting everyone know what they were doing, but they didn't make a secret of it either. It was spelled out on the back of the lanyard. But maybe they didn't think they needed to - after all, tracking delegate movements in a large conference is nothing new.
The point is that tracking and surveillance is ubiquitous, we better get used to it because it's everywhere and in everything. Buy a smart TV and the first thing you do is sign away the right to your data. Walk down the street, and there are hundreds of cameras tracking and tracing you, now with AI systems trying to work out if you're one of the baddies. Even going into a changing room, there's every chance that smart sensors are looking you up and down. If we're going to ban Huawei (as well as TikTok) for collecting data they dont need, then we also have to ban Facebook, Google, and Apple. If we're worried that TikTok is a propaganda machine to manipulate and influence Western citizens to advance a political agenda, then we have to ban Fox News and GB News as well for their role in exploiting the gullible.
---
Department of Product
The Department of Product's weekly briefing reaches a global audience of over 18,000 product management and technology professionals from high calibre tech companies and VC firms including: Spotify, Netflix, Google, Apple, Microsoft and more. Subscribe for free.
---
w/Metaverse
Virtual and Augmented Reality to step back inside your memories
Wist is a two year old VR/AR technology startup that has developed a system to "let you relive your memories." It works liek this:
You capture a memory in our iPhone app (basically, you take a video.)
The app captures 3D information as you record the video.
You then watch the memory (aka video) back using either the augmented reality features on your iPhone, or by putting on a Meta Quest headset and watching it as an immersivce experience in VR or AR.
Here's The Thing: It looks pretty rudimentary at the moment, but with time, money and resources, there's no reason why this couldn't be how we capture video on our smartphones in the future. Instead of watching back in a flat 2 dimensional format, the idea is that you'll be able to "walk around" inside the video, increasing the experience.
---
---
w/AI
HungerStation uses eye tracking cameras and AI to figure out what you want to eat
HungerStation is a popular online food ordering platform in Saudi Arabia, kinda like DoorDash or Uber Eats. To solve the problem of deciding what to eat when we're faced with choice overload, the food delivery firm has created a tool to help people decide what to eat. The tool tracks eye movements to narrow down menu options, providing customers with food they may not have known they wanted.
According to a study, the average adult spends around 132 hours a year looking at menus online.
HungerStation's tool uses Vision AI and Topic Modelling AI to help users order food based on what they're craving. The app uses the camera to replicate the Brain-Computer interface and is a step towards the future of 'Zero UI' interfaces.
Here's how it works:
Images of different cuisines are presented to the user via a tool in the HungerStation app (available to customers in Saudi Arabia)
The app uses the camera on the device (mobile or desktop) along with in-app eye calibration and vision AI (which tracks where your eyes go) to track the users' eye movement
It then uses topic modelling AI to organise food options and present an instant report of what the eye lingered the longest on to reveal the subconscious craving
The tool will then generate a list of local restaurants where HungerStation customers can order the item they so wish to consume
If you want to know what it's like, give it a go here. I must say that it was spot on in the choices it made for me from the menu presented before my eyes.
Further Reading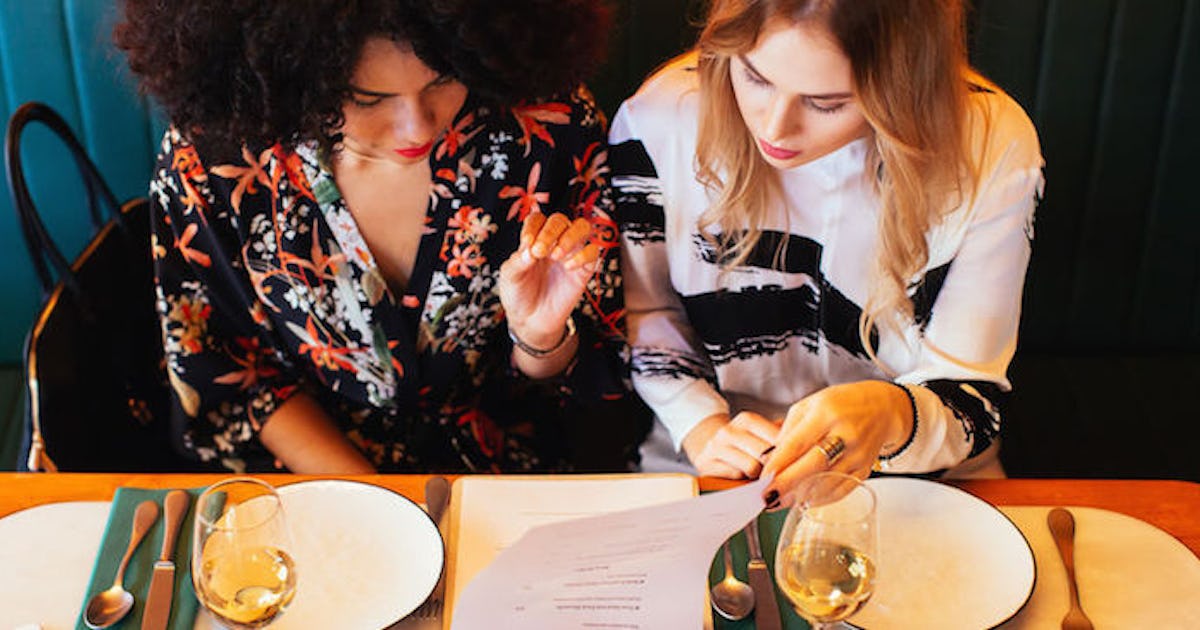 ---
w/SocialMedia
Bluesky is the latest social media app to take on Twitter
Jack Dorsey's new Twitter alternative, called Bluesky, is available in the Apple App Store. The invite-only app joins the list of Twitter alternatives, including Mastodon, that are out to challenge Twitter's place as the largest of the relatively small social media news apps.
Bluesky began in 2019 as a Twitter-funded side project when Dorsey was running the show. Bizarrely, Dorsey was not only released from Twitter without a non-compete in his exit agreement, there was nothing from stopping him continuing with Bluesky after he left Twitter!
Dorsey, who co-founded Twitter, always saw Bluesky as a more open alternative to an increasingly centralised Twitter. That was before Bluesky was spun out of Twitter as its own company in 2021.
I've not seen the app myself (I've been Twitter clean for 3 months now and have no desire to go back.) but the reports describe Bluesky as looking very much like Twitter from the outside. It's under the hood that Bluesky is fundamentally different, where it is closer to the decentralised technology of Mastodon.
The point is that with Bluesky, users will have more flexibility to create their own user experience, define their own algorithims, and have greater choice over what they get to see. No more at the mercy of Musk making the decision for you. Whether it will succeed where all the others have failed, has yet to be seen.
Further Reading
---
w/TechNews
What else is happening in tech?
French luxury house Hermes International has asked a Manhattan federal court to block artist Mason Rothschild from promoting or owning his "MetaBirkin" non-fungible tokens after a jury found they violate Hermes' trademark rights in its famous Birkin bags.
Salesforce has announced its added ChatGPT to it's own AI system to create "EinsteinGPT". AI is not a new thing for Salesforce, which has been working on its Einstein AI platform since 2016 and in 2020, the company claimed that Einstein was serving more than 80 billion predictions per day. The latest version of Salesforce AI can answer questions, write emails and marketing content, chat on Slack, generate leads, create automations, write code and even boil an egg.
---
Further Reading
---
w/Promotions
Meco: the best new app for newsletter reading
Reading newsletters in the inbox is frustrating - it is noisy and easy to lose control of subscriptions. Now you can enjoy your newsletters outside the inbox with Meco, an app built for reading. Plus it's completely free.
---
👻 Turn Your Audience Into A Business.
Ghost is a powerful app for new-media creators to publish, share, and grow a business around their content. It comes with modern tools to build a website, publish content, send newsletters & offer paid subscriptions to members.
Try Ghost completely free for 14 days.
---
Try Revolut Premium for free for 3 months!
---
☕️ Buy Me A Coffee
Readers often ask me how they can show their appreciation for Wiser!
Here's a way...Buy me a coffee.
BuyMeACoffee is a donation service that makes it real quick and easy for supporters like you to make a one-off or repeat donation and show their appreciation. Virtual coffees are priced at €2 each.

---
Disclaimers
Product Promotion: Some of the products and services promoted on this page are called affiliate links. This means that at no cost to you, should you click the link and take their offer, they may pay me a small commission or give me another benefit, such as new subscribers for the Wiser! Newsletters.
Not Advice: The articles, newsletters and content published on this website are solely for information, education and entertainment value. Nothing on this website should be considered legal or financial advice. Do not share any information in the comments you should keep confidential.
Personal Opinions: The opinions and thoughts sharedon this website and in the Wiser! Newsletters are my own, and not those of any of the third parties mentioned or linked to on this website. No affiliation is implied or otherwise intended with third parties that are referenced or linked.