Ten pieces of news, insights, and information from the tech economy, and more.…
---
P.S. Are you on Linkedin? Did you know you can follow Wiser! there?
---
w/Promotion
👻 Turn your Audience into a Business with Ghost
Ghost is a powerful app for new-media creators to publish, share, and grow a business around their content. It comes with modern tools to build a website, publish content, send newsletters & offer paid subscriptions to members.
---
w/AI
1️⃣ The awesome power of Deepfake AI in 23 seconds
Flawless is pioneering the use of generative AI in filmmaking. The tech firm has built proprietary software that harnesses the power of generative AI to change filmed dialogue. Called TrueSync, it opens a new world of possibilities from fast and efficient AI reshoots to the creation of immersive, visual translations, for any language around the world.
It's awesome in it's ability to change reality undetected, which is both inspiring and deeply troubling at the same time. Watch this and tell me what you think in the comments below.
---
w/Web3
2️⃣ China adds smart contracts to the digital yuan CBDC
China has added smart-contract functionality to its Central Bank Digital Currency, the digital yuan, via the e-commerce app Meituan. This upgrade follows the People's Bank of China's announcement in October to deploy smart contracts for the CBDC.  
China recently announced it will work with WeChat Pay and Alipay to boost e-CNY adoption, departing from its position two years ago. This change of heart may not be ideological, as authorities had previously attempted to curb the tech titans' payments sector dominance. The real reason is that adoption of China's digital yuan has been slow, and authorities are facing the reality of Alipay and WeChat Pay's continued dominance.
By the end of 2020, the e-CNY accounted for only 0.13% of money in circulation. To boost use, officials have upgraded e-CNY with smart-contract functionality. To compete with the US dollar, Beijing must do more to promote e-CNY domestically.
---
w/AI
ChatGPT does Donald Trump
If you read this text above, you'd be forgiven for thinking the words came straight out of the mouth of Donald Trump. But they didn't, because this is a screen shot of ChatGPT explaining Bitcoin in the style of Donald Trump.
Whilst this particular example is humorous, there's a serious side to this. Which is that the way the AI Large Language Models work makes them perfect for mimicking and copying any style of writing, as long as there is a sufficient body of work for the AI to learn from.
Here's The Thing: The AI is not smart, but it's clever. It works by learning, from gazilions of examples, what the most likely next word is that would follow the previous word. It's as simple as that.
So, if you feed the machine with the works of Dickens or Shakespeare or Trump, the AI can learn what words are most likely to come out of their mouths next.
---
---
w/Metaverse
3️⃣ Consumer Groups call for a review of Walmart's "advergames" on Roblox
Consumer advocacy groups want Walmart's Roblox game audited for 'stealth marketing' to kids.  Consumer advocacy groups have an issue with Walmart's entry into the metaverse. They argue that Walmart is blending advertising and organic content without disclosing it.
The groups, led by the ad watchdog truthinadvertising.org (TINA.org), sent a letter to the Children's Advertising Review Unit (CARU), asking them to audit Walmart's Roblox games. Walmart disputes these allegations and says it's in compliance with COPPA, the US's children's online privacy law.
CARU's letter to senior vice president Dona Fraser warns of Walmart's Roblox experience, Universe of Play, which allegedly targets young children with deceptive ads. The letter notes that Walmart is using CARU's Safe Harbor Program seal to imply compliance with guidelines, and describes various aspects of the experience indicating its status as an "advergame."
---
🎙️ Listen-To-Earn with Bitcoin paying podcasts
You can now earn Bitcoin for listening to podcasts in this new initiative. Whilst this particular scheme is not likely to be a winner, it's a sign of what's to come as creators move to a more direct engagement model with their audiences.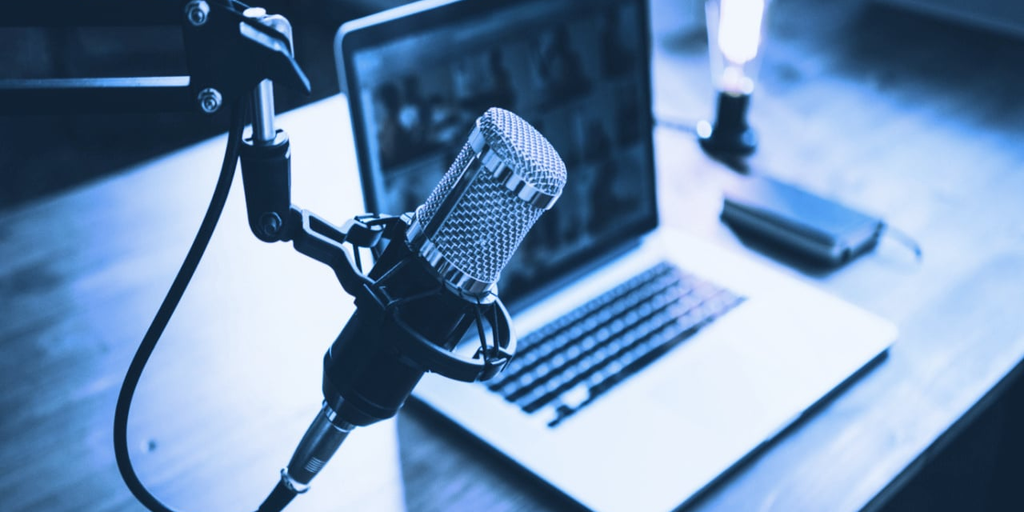 ---
w/BigTech
4️⃣ Microsoft roll our OpenAI's AI solutions across all of its cloud services
After a year of testing, Microsoft announced that it is rolling out its Azure OpenAl service, offering a variety of Al models, including GPT-3.5, Codex, and DALL-E. Azure OpenAl will enable developers to integrate these AI systems into their own products.
After Microsoft invested $1 billion in 2019 into OpenAI, the partnership had evolved and strengthened, ultimately leading to OpenAl's models coming together Microsoft's own products. Microsoft are now reported to have invested as much as $10 billion into OpenAI, positioning Microsoft aggressively for the Al race.
Here's The Thing: the current clutch of AI models are "general", but it's the prospect of niche models that are the most exciting. As Shaun and I discussed in the latest episode of Big Tech Little Tech, the potential for AI lawyers is huge if there was a large language model trained specificlt on the law.
---
---
w/Metaverse
5️⃣ "The world's next Coco Chanel is probably a 10-year-girl designing avatar skins on Roblox"
In this post on Linkedin from Ely Santos, he makes a couple of great points: first, it's mute whether Roblox and fortnite are a metaverse play or not, and second, fashion (plus culture) is driving a lot of the metaverse-thing.

For some, metaverse is narrowly defined as virtual reality headsets, experiences and nausea. This is partly true if you follow the Meta way of thinking, exemplified by their new deal with the NBA to show live games in Horizon Worlds.

But I'm with the much broader definition articulated by Charles Radclyffe on the Big Tech Little Tech podcast, arguing that we've had "metaverses" for a decade.

Anyhow, back to Ely's post - fashion, read culture, is a massive part of the activity I'm tracking with consumer brands in emerging tech.
---
---
w/SocialMedia
6️⃣ Musk's efforts to build a Twitter subscription business are ill-fated
The latest desperate attempt by Musk to rescue the sinking Twitter business is to launch an "ad-free subscription tier." This is in addition to the current $11/month subscription tier that gives users very little other than a blue tick. The reason this will undoubtedly fail is that;
a genuine value adding subscription models are under pressure in the current economic conditions (such as Prime and Netflix), so the idea that a Twitter subscription that gives little value succeeding is laughable,
b - existing Twitter loyalists are not buying the cheaper Blue subscription, so they're hardly going to go for a more expensive one, and
c - the internet is built on the "ads equal free services" business model, what makes Musk think he can change that?
The point is that Twitter is in deep trouble. Platformer reckon that revenues are down 40% since Musk took over. The headcount has been been cut by 2/3rds and the platform is being run on a shoe string. Offices and furniture have all be auctioned off to raise cash. Services are being turned off with no notice and no notification. Twitter's power users are leaving or scaling back their use of Twitter.
"Musk will walk away from Twitter, empty-handed, in 2023" - Rick Huckstep
But worse of all for Musk the first interest payment on the loans to by Twitter are due. That's c$350 million on a business turning over c$750 million. Which ever way you look at it, Musk's folly is going south and it's cost him a small fortune in the process. My 2023 prediction is that Musk will walk away empty handed from Twitter this year, handing the keys to anyone who will have them.
Source: Engadget
---
w/AI
7️⃣ Getty Images is suing the creators of AI art tool Stable Diffusion for scraping its content
In a press statement,  Getty Images said it believes that Stability AI "unlawfully copied and processed millions of images protected by copyright" to train its software and that Getty Images has "commenced legal proceedings in the High Court of Justice in London" against the firm.
Getty Images CEO Craig Peters told The Verge in an interview that the company has issued Stability AI with a "letter before action" — a formal notification of impending litigation in the UK. (The company did not say whether legal proceedings would take place in the US, too.)
Here's The Thing: AI art platforms are facing lawsuits. If you've created an AI art piece, you've likely been a user of Stable Diffusion (or Midjourney or Dall-E) - generative AI apps built upon billions of images scraped from the internet. Stabe¡le Diffusion parent company Stability AI is now facing lawsuits that could set precedent for the broader sector.
---
---
w/Web3
8️⃣ Porsche's first NFT drop didn't get the response the car manufacturer was expecting
Porsche released its first NFT collection on Monday, but it has not been met with the success that was expected. The collection was limited to 7,500 editions and opened with an allowlist of holders. After the initial mint ended, the mint was released to the general public.
Sales of the collection have been slow, with only 1,198 NFTs sold at the time of writing. On the secondary market, the collection was selling for $50 cheaper than the mint price. Some have criticized the collection for its expensive mint price and sales strategy. Dave Krugman, founder of an NFT creative agency, said that larger Web2 brands entering the Web3 space must act for the long term when releasing NFTs.
Source: Coindesk
---
w/Web3
9️⃣ Stablecoins might be getting too close to the traditional banking system for the latter's comfort
As POLITICO's Sam Sutton noted in the Morning Money newsletter, the Bank Policy Institute, which is chaired by JPMorganChase CEO Jamie Dimon, is raising the alarm about a plan that will allow leading stablecoin issuer Circle to lend its reserves to the Fed in exchange for collateral Treasury bonds and interest.
"The ramifications here are difficult to overstate. In essence, anyone in the world wishing to hold the equivalent of reserves at the Federal Reserve will be able to do so by purchasing [Circle's stablecoin] USDC. Especially in times of crisis, this asset would be highly desirable as a back-door CBDC or account at the Federal Reserve," writes the BPI's staff in their post.
The point Sutton makes is that regulators have been concerned for a long time about subjecting stablecoins and other crypto assets to tighter regulations before they enmesh themselves too closely with traditional finance.
Source: Politico
---
---
w/Metaverse
🔟 NBA and Meta announce extended partnership deal for watch basketball in virtual reality
This announcement is the latest step from the NBA to establish itself as a pioneer in emerging technologies.
In 2020, the organisation teamed up with Canadian company Dapper Labs to launch NBA Top Shot, a hugely popular decentralised app (dapp) that allows users to buy, sell and trade NBA-themed non-fungible tokens (NFTs).
The agreement includes the launch of a new virtual experience in Meta's virtual reality metaverse called Horizon Worlds, as well as the upcoming release of NBA-licensed virtual clothing in the Meta Avatars Store. Inside the NBA Arena, fans will be able to watch real-life NBA games in a virtual environment / National Basketball Association.
"Our extended partnership with Meta will provide more immersive and innovative ways to experience the NBA," Jennifer Chun, executive vice president and head of content partnerships at the NBA, said in a statement. "Meta's digital world opens up exciting possibilities for NBA fans to virtually attend our games and to interact with other fans around the world."
The NBA and Meta have announced an extended partnership deal that includes the release of a virtual experience called NBA Lane, available to subscribers of the NBA League Pass. The deal also includes the release of NBA-licensed virtual apparel on the Meta Avatars Store, which can be used across the entire suite of Meta platforms. Meta will also have a presence at major NBA and WNBA events to showcase their technology to NBA fans. This extended partnership is a great way for the NBA and Meta to bring their products and services to a wider audience.
Source: The Drum
Brand Strategies for the Metaverse is a unique collection of over 250 consumer brands and their strategies in the emerging technologies of Web3 and the Metaverse. From A to Z, the brands include:
Adidas, AIA Insurance, Alfa Romeo, Asics, Aston Martin, Atari, Audi, Bacardi, Bentley, Bose, Boss, Budweiser, Burberry, Cadbury, Campbell Soup, Carrefour, Champion, Chevrolet, Chipolte, Coca-Cola, DBS Bank, Decathlon, Dior, Disney, Dolce&Gabbana, eBay, Emirates, Evian, Ferrari, Ford, Gap, Gibson, Glenfiddich, Gucci, Heineken, Hennessy, HTC, Hyundai, JBL, Johnnie Walker, Kellogg's, Kia, Kraft Heinz, L'Oreal, Lacoste, Lamborghini, Lavazza, ...
---
w/Podcast
Subscribe to the Big Tech Little Tech newsletter
Stay up to date with all the news and latest episodes from the Big Tech Little Tech podcast. Subscribe to the Substack newsletter, it's free!
---
Further Reading
---
w/Promotion
Try Revolut Premium for free for 3 months!
w/

Tools and Tech behind Wiser!

Here are some of the tools and tech I use to make the Wiser! Newsletter (note: some of these are affiliate links that pay a commission.)

Ghost(Pro): The best decision I ever made was to move Wiser! onto the Ghost platform.
Biron Themes: Wiser! is built on the Nikko Theme from Biron, and there are plenty more excellent themes to chose from.
Quillbot: An AI writing tool that rephrases, rewrites and repurposes existing content.
Genei.IO: An AI writing tool that reads long articles and creates short summaries.
Typefully: A writing and scheduling app for Tweets. Brilliant for threads.
Slick Inbox: A dedicated Inbox for all your newsletters and subscription emails that keeps your Inbox clutter-free.

---
☕️ Buy Me A Coffee
Readers often ask me how they can show their appreciation for Wiser!
Here's a way...Buy me a coffee.
BuyMeACoffee is a donation service that makes it real quick and easy for supporters like you to make a one-off or repeat donation and show their appreciation. Virtual coffees are priced at €2 each.

---
Disclaimer: Some of the links on this page are adverts or promotions. At no cost to you, I may receive a commission for introducing you to the products and services.